Regia di Alfred Hitchcock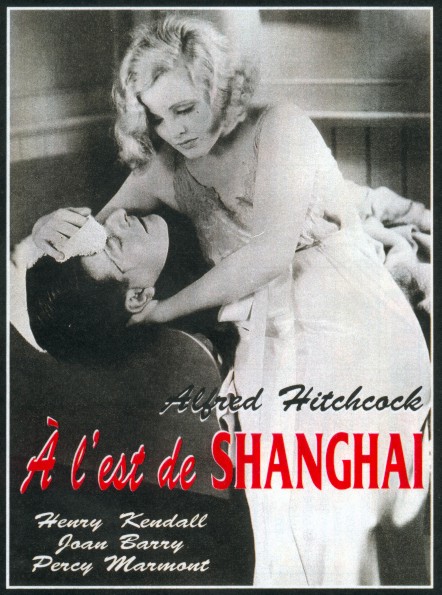 Scritto da:
Dale Collins (novella)
Alfred Hitchcock (adattamento)
Alma Reville
Val Valentine
Prodotto da: John Maxwell
Musica Originale di: Hal Dolphe
Fotografia di:
Jack E. Cox
Charles Martin
Montaggio di:
Winifred Cooper
Rene Marrison
Architetto-scenografo: C. Wilfred Arnold
Aiuto regista: Frank Mills
Sonoro: Alec Murray
Cast:

Henry Kendall .

Fred Hill

Joan Barry

Emily Hill

Percy Marmont

Commander Gordon

Betty Amann

The Princess

Elsie Randolph

The Old Maid

resto del cast in ordine alfabetico

:

Aubrey Dexter

Colonel

Hannah Jones

Mrs. Porter
Altro personale :
John Reynders .... direttore della musica
SocietÓ di Produzione : British International Pictures (BIP) [uk]
Distributore :
Powers Pictures Inc. [us] (USA)
Stokey Video [us] (video)
Wardour Films Ltd. [uk]

Alias:
East of Shanghai (1932) (USA)
Íster om Shanghai (1932) (Sweden) [sv]
Endlich sind wir reich (1932) (Germany) [de]
Mejor es lo malo conocido, Lo (1932) (Spain) [es]
Ricco e bizzarro (1932) (Italy) [it]
Ricco e strano (1932) (Italy) [it]
Ricos y extra˝os (1932) (Spain) [es]
Rig og mŠrkvŠrdig (1932) (Denmark) [da]
Rikkauden huuma (1932) (Finland) [fi]

Durata: 82 min / USA:83 min
NazionalitÓ: UK
Lingua: English
Colore: Black and White
Sonoro: Mono
Formato originale pellicola: 1,37 : 1



Sinossi:
E' la storia avventurosa e comica di due coniugi, oppressi dalla routine della loro esistenza piccolo borghese, che hanno la possibilitÓ di godersi una crociera, ma un naufragio li porta su una giunca cinese a contatto con gente umile che accetta fatalisticamente il proprio destino.
Complesso, intrigante, qua e lÓ geniale con un brusco cambiamento di tono e di stile dalla 1¬ alla 2¬ parte. ╚ uno dei meno noti e pi¨ amari film hitchcockiani del periodo inglese.